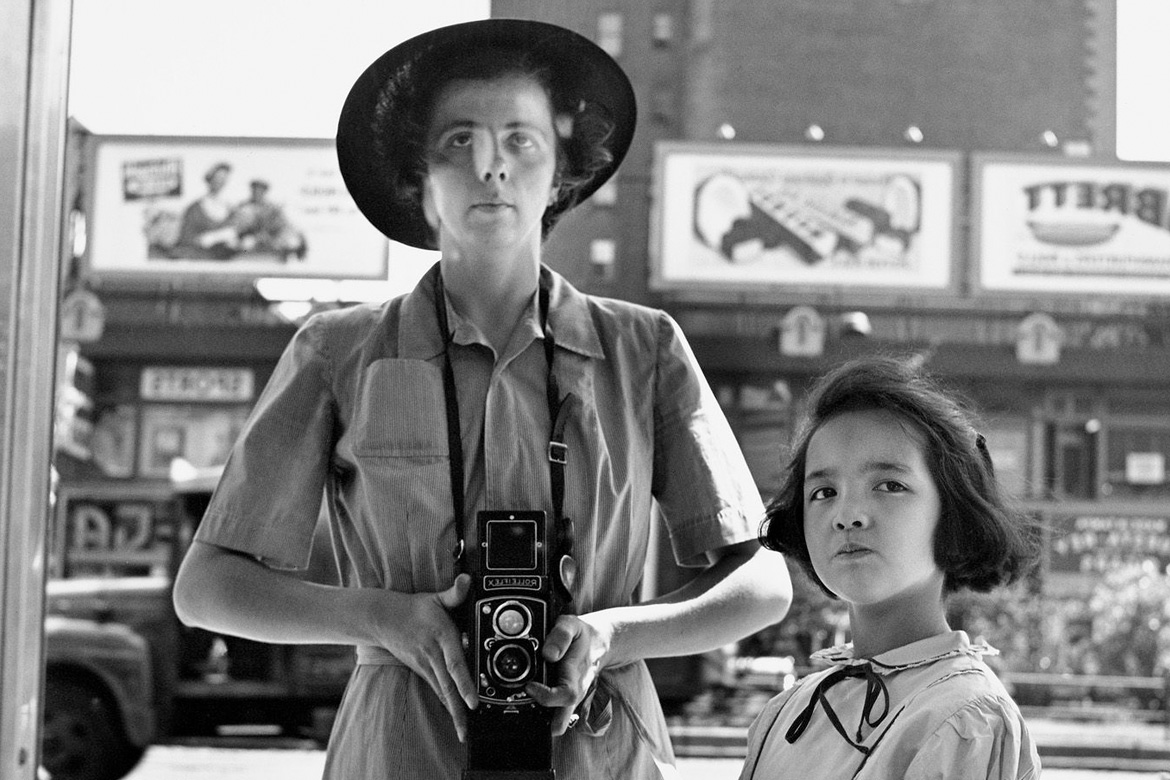 It's this time of the year again, where good movie recommendations are worth a mint. The following list is maybe not perfect for full family gatherings, but there's for sure something in for you if you're into photography.
Finding Vivian Maier
This documentary had a similiar effect on me as did "Searching for Sugarman" in 2012. I found out about the film through an exhibition at Westlicht, one of the go-to photo galleries in Vienna. It's the story of the finding of an until then unknown street photographer who is today counted among the big names in the game. I think it's the perfect documentary for an end of the year reflection.
Watch on: Google Play | Amazon
The Salt of the Earth (Wim Wenders)
What a beautifully photographed documentary about the life and work of Sebastião Salgado. In its calm black and white sequences, it takes you to some of the places that Salgado photographed over the past decades and gives a deep insight into how he approached photography. Magnum member Salgado took several years for most of his projects and it's truly inspiring how he got part of communities around the globe. At the end, you also get a glimpse on the beginning of the reforestation project he started with his wife a few years ago and that went viral on social media in the last weeks. I saw this documentary with three times in only two days during my India trip in 2015 and especially remember watching it with my Indian photographer Rahul on a night bus trip from Bangalore to Puducherry.
Watch on: Google Play | Amazon
Mc Cullin
A documentary about reknown war photographer Don McCullin. McCullin covered wars and crisis all around the globe in a time where mainstream media still featured explicit war imagery and where photographers were more or less allowed to move freely on the battlefield.
Watch on: Amazon
Anton Corbijn - Inside Out
Anton Corbijn is the photographer behind countless iconic band photos from the likes of U2, Tom Waits or Metallica. This 2012 documentary gives an insight into his life, personality and approach to photography. I remember watching this on my trip to Portugal and feeling inspired to do a band shooting right after I came home.
Watch on: Amazon
Don't Blink
Documentary about one of the most influential documentary photographers of all time, Robert Frank. His book "The Americans" inspires photographers around the world until today, including myself.
Watch on: iTunes
The many lives of William Klein
If you don't know William Klein, just watch this movie. Klein was one of the most influential photographers of the 20th century and highly accounted as one of the inventors of what we know as Street Photography today. Besides that, he was a famous fashion photographer, produced a number of documentaries and even feature movies.
Everybody Street
Everyone who's into street photography needs to see this documentary. It features some of New York's iconic street photographers such as Bruce Davidson or Elliott Erwitt and features some of the greatest street photographs ever made. Everytime I see this documentary, I just want to grab my camera and go out shoot.
The last roll of Kodachrome
This NatGeo documentary follows famous documentary photographer Steve McCurry around the world to shoot the last ever produced roll of Kodachrome which Kodak stopped producing in 2009.